CB Celebrity Superstars NEW: CB Handle Generator Virtual Shout-Out! Abuse-A-News
Home Songs Truckers Fight Back CB Links ?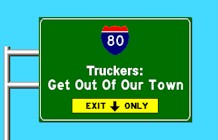 Welcome CB Celebrity. You represent your state and township in the growing extreme sport of Trucker Abuse. The Mac Daddy Mafia is gathering the eagles for this worldwide mission. Tell all your friends and enemies...
Abuse-A-News Flash...
Introducing...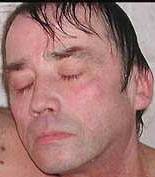 Perv Sweat
"While trucker's away, Pervy will play!"
July 14, 2004: Mouth-O-The-South released from state mental ward. Vows revenge on truckers with help from imaginary elf people.
Jibby Jabba spotted at Vista Blvd. on-ramp holding cardboard sign:
"Will work for fools". Truckers-- try his new pin striping service. Much straighter now that he's taking his methadone.
ROADRUNNER (CHICK-A-DEE-CHICK) still thinks this is a friendly Tupperware party. Come over to the dark side, Princess Leah. Abuse or lose!
DWI convicts object to picking up zip-lock "piss bags" hurled by truckers on to roadsides.
June 7, 2004: Georgie Boy releases his exciting new fragrance collection including the popular Ode De Anal for Truckers.
June 5, 2004: K-tel announces new battery-powered anal gear shift warmer/vibrator and hydraulic commode driver seat. Now truckers can crap through their seat and floorboards and paint their own dotted lines.
Fernley MDM Chapter is causing quite the national stir with a reputation of making truckers cry like little lost puppies in the rain. Check the guestbook for their recent raves.
Drunken Duane got together last week with Kranky The Klown and chugged white wolf vodka with a high speed chicken feed chaser.
Play the fresh CB Abuse Audio Clips!
Click the mp3 file or use the green players for live streaming audio:

Drunken Duane

Truckers Cruel to Georgie Boy


Welfare Radio

Jibby and the Brotha'
Super Blob Trucker Therapy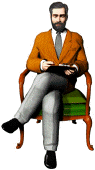 Reddog's Buffet
Truckers: Win A Date With "Large Marge"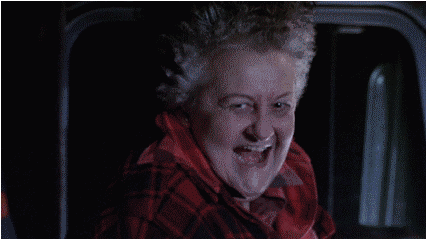 "Fantasy In Flannel"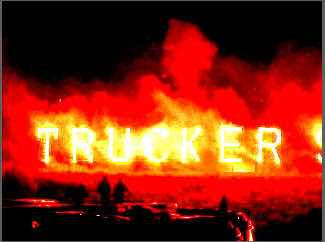 Klick Here for Free Download of Kranky's Trucker Abuse Game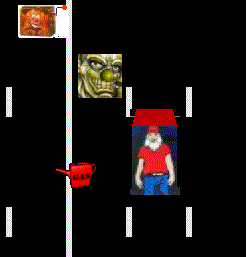 NEW! What local CB'ers call you behind your back:
Trucker's CB Handle Generator
DWI convicts object to picking up zip-lock "piss bags" hurled by truckers on to roadsides.