CB Celebrity Superstars NEW: CB Handle Generator Virtual Shout-Out! Abuse-A-News
Home Songs Truckers Fight Back CB Links ?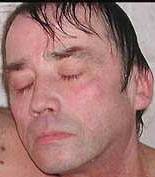 Meet Perv Sweat
I may be greasy but at least I can take care of your wife while you are on a long haul, trucker, hee ha he he hee!
She just needs someone to listen to her dull drivel for a while and then she's all mine, hee ha he hee hee!
I got a picture of her that I hide behind my toilet for easy access. Trucker wives worship me and my greasy magic stink. It's a powerful potion combining Old Spice and my own personal musk (I barely even wipe).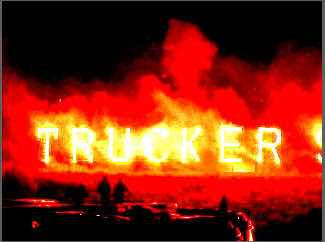 NEW! What local CB'ers call you behind your back:
Trucker's CB Handle Generator
DWI convicts object to picking up zip-lock "piss bags" hurled by truckers on to roadsides.